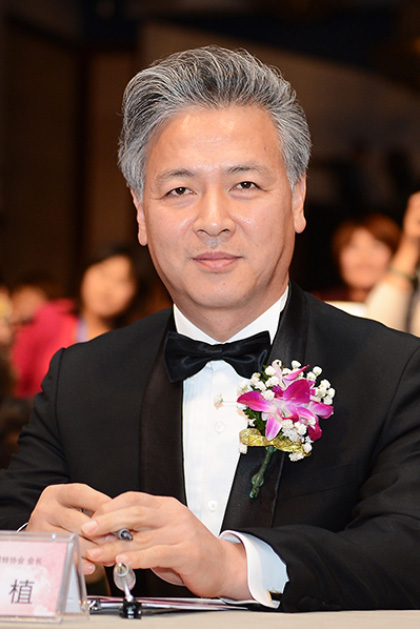 Head of the Asia Model Festival organizing committee
Hello.
I'm Yang Eui Sig, Head of the organizing committee of Asian Model Festival
2023 Asian Model Festival, which marks its 18th anniversary this year, is now a festival that the world pays attention to. Over the past year, we held competitions in 27 Asian countries, including Mongolia, the Philippines, Kazakhstan, Uzbekistan, Kyrgyzstan, Tajikistan, Armenia, Georgia, Korea, Vietnam, Japan, Myanmar, Indonesia, China, Singapore, Bangladesh, India, Nepal, Sri Lanka, the United Arab Emirates, Malaysia, Hong Kong, Taiwan, Macau, Iran, Thailand, and Cambodia. Like the Silk Road that connected the East and the West in the past, we developed a huge system called "Asia Model Road" that connects Seoul and all of Asia. As a result, new stars of modelling representing Asian countries have been ignited and many stars will be lit and grown on the path towards leading modern trends and representing fashion, beauty, and cultural industries of the future.
Asia Model Road is an excellent beauty content platform for anyone willing to transform dreams and imagination into reality.
All beauty-related information and businesses, such as fashion, cosmetics and makeup, aesthetic, and jewellery, as well as models, meet on Asia Model Road. Asia Model Road is a big market where culture and industry are connected.
Observe the future of the beauty & culture industry with FACE of ASIA, Asian Beauty Festival, and Asian Model Awards, the year-round festival tour.
Asia Model Festival itself is a huge open marketplace. Travelling with Asia Model Festival, anyone with talent and passion can realize their dreams and hopes into reality.
Asia is the centre of human civilization and the world economy. We, 4.5 billion Asian people, are almost the whole world. Asia is no longer the periphery of the West, but the centre of the world.
Asian Model Festival is an event that symbolizes Asian pride. Races, languages, religions, and cultures may be different, but we are one. We share one dream.
'Asia is One, One Asia Dream!'
Let's become the light of the world with the spirit of love, peace, and dedication, just as the theme of the Asian Model Festival!
Thank you.